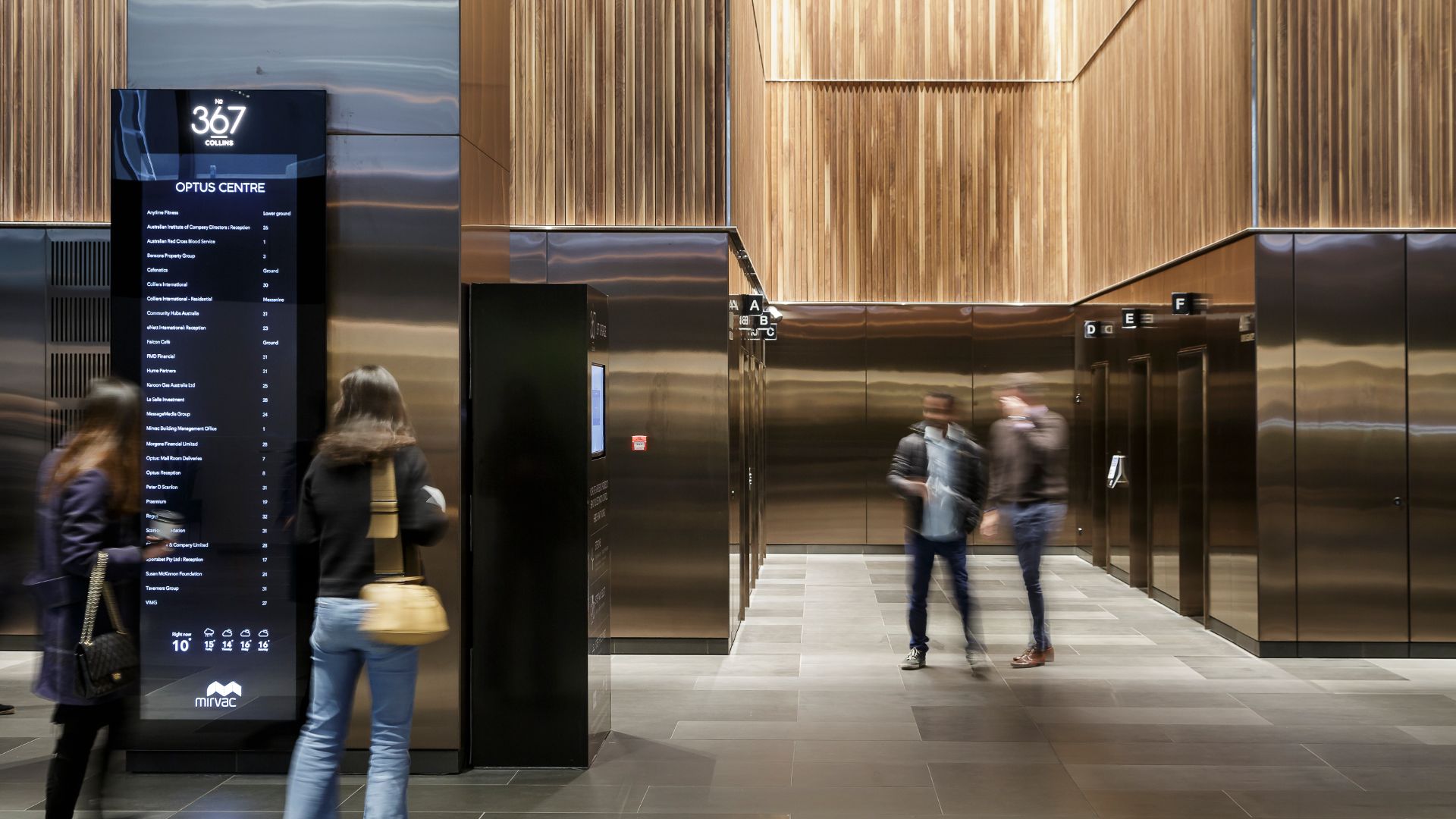 Sustainability
Setting the standard
With sustainability playing an increasingly important role in work practices, Mirvac strives to set the standard by creating office space with reduced impact on the environment. Having implemented a number of carbon saving measures, including the installation of automated Building Management Systems, efficient lighting and undertaking major capital upgrades to the heating, ventilation and air conditioning systems, further initiatives remain front of mind. 367 Collins Street has been awarded a NABERS 4 Star Energy rating and NABERS 3.5 Star Water rating.
Not only does a sustainable workplace help to reduce carbon emissions, it also helps to foster a healthier, happier working environment.
Recycling at 367 Collins
The building has a co-mingled recycling program in place, which includes but is not limited to, mixed recycling, paper and organic recycling. Recyling rates are 79% and Mirvac continues to facilitate and engage with tenants to improve rates.